Anders Pearson
WaSP Member Emeritus, DOM Scripting Task Force Member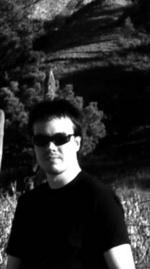 Currently working as a programmer for the Columbia Center for New Media Teaching and Learning, Anders Pearson spends his days writing Python, Perl, Javascript, and any other languages that need to be written. Anders specializes in rapid development of web based applications and custom content management systems. He has contributed to a number of open source projects and founded several of his own.
Recently, Anders has been particularly proud to be a contributor to and co-founder of Music (For Robots), one of the leading music weblogs known for diverse, comprehensive musical tastes and a willingness to cooperate with the record industry. Along with his friends, Anders writes about the music that he loves on the critically acclaimed blog. In 2005, the "robots" even branched out beyond the web and released a compilation CD and began promoting a series of concerts featuring largely underground and unsigned acts.
At the WaSP, Anders helps maintain the site, posts occasionally on the Buzz Blog, and has been writing some tutorials for Learn and the DOM-Scripting Task Force.
Aside from the Buzz Blog and Music (For Robots), Anders maintains a web presence on his weblog on thraxil.org and still has an old- school "homepage", apparently one of the last of a dying breed.
The Web Standards Project is a grassroots coalition fighting for standards which ensure simple, affordable access to web technologies for all.