Gareth Rushgrove
Education Task Force Member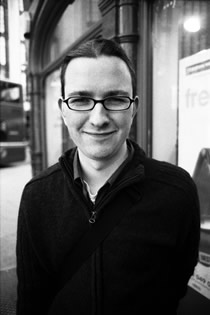 Gareth Rushgrove is a freelance web design and development consultant based in Newcastle upon Tyne, specialising in agile practices and user centred design.
In the past Gareth worked on everything from successful marketing campaigns to enterprise content management and financial service applications. These days he's more likely to be found persuading clients of the benefits of APIs, microformats and embracing the Web as a platform.
Gareth has written articles on topics from mobile Web design to Facebook and Web site performance to javascript for the likes of Vitamin, Digital Web and Opera. He also featured in the 2007 edition of 24ways, the annual Web design advent calendar.
When not working with clients, Gareth can be found blogging over on morethanseven.net or organising events for the local web community with Refresh Newcastle. He's currently busy trying to organise a local BarCamp and helping out on the board of the upcoming Thinking Digital conference.
The Web Standards Project is a grassroots coalition fighting for standards which ensure simple, affordable access to web technologies for all.