Patrick H. Lauke
Former Co-lead, Accessibility Task Force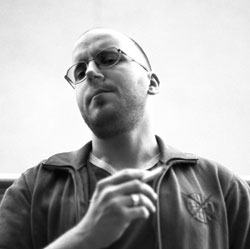 Patrick H. Lauke currently works as Web Evangelist at Opera Software ASA as part of the Developer Relations team. In a previous life he was web editor for the University of Salford, where he headed a small central web team which provides development, training and advice to departmental web authors across the institution. In 2003 he implemented one of the first web standards based XHTML/CSS driven UK university sites.
He has been engaged in the discourse on accessibility since early 2001, regularly contributing to a variety of web development and accessibility related mailing lists and forums, as well as taking an active role in the running of Accessify.com and moderating the Accessify forum. In his spare time, Patrick pursues his passion for photography. See Patrick H. Lauke's personal site for more musings and random experiments.
Published works include a chapter in Web Accessibility: Web Standards and Regulatory Compliance.
An outspoken accessibility and standards advocate (although he's been called an "evangelist", with only slight negative connotations, by some of his colleagues), Patrick favours a pragmatic hands-on approach to Web accessibility over purely theoretical, high-level discussions.
I'm an idealist by nature, but a pragmatist by trade. I'd never class myself as an expert and I certainly don't have all the answers … I'm just an opinionated guy eager to find real world solutions "where the rubber meets the road".
Articles that may be of interest:
The Web Standards Project is a grassroots coalition fighting for standards which ensure simple, affordable access to web technologies for all.